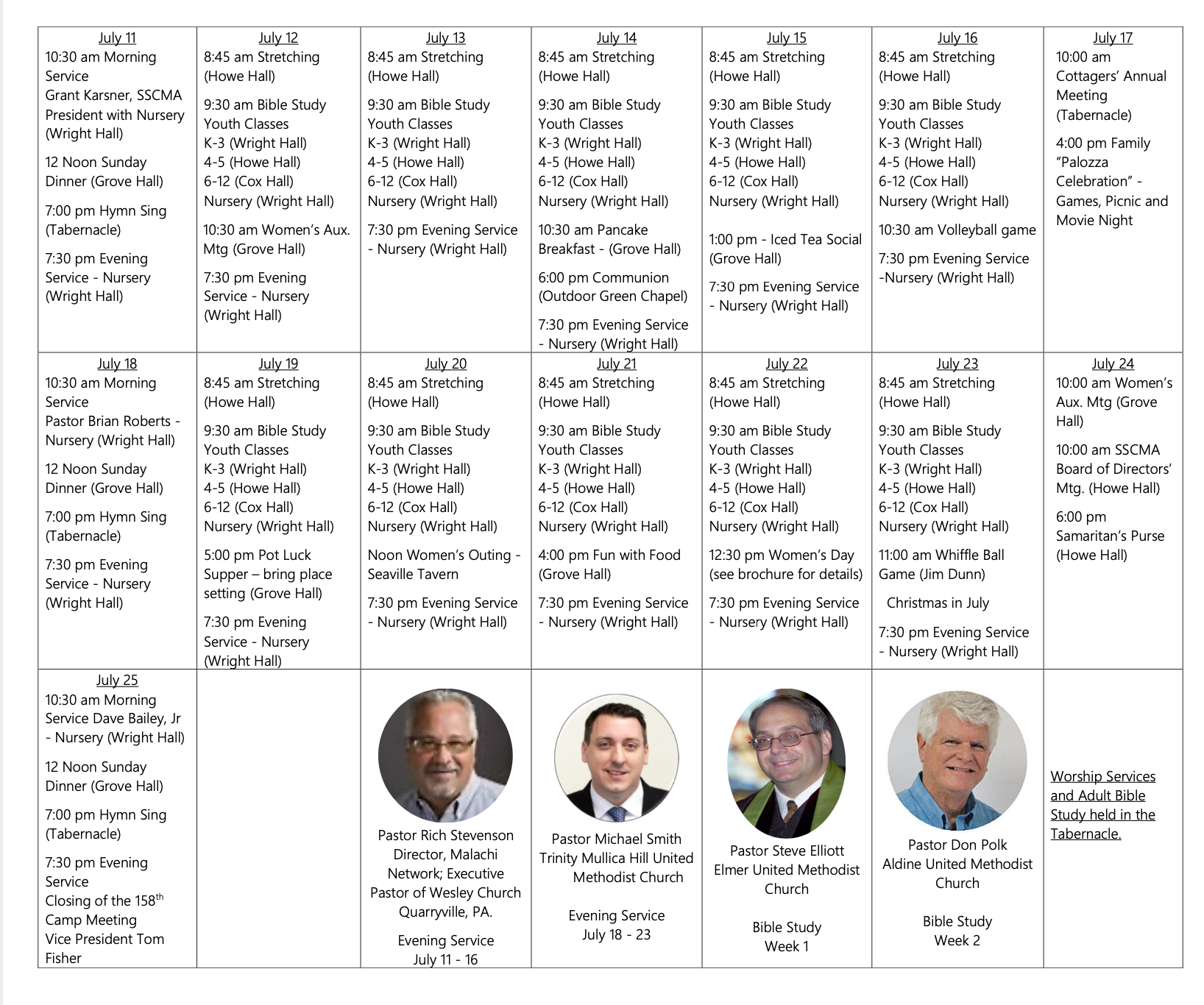 The barn, laundry, and tabernacle are open with restrictions. Other common buildings remain closed…see details from internal communications at the camp.
---
Open the laundry room at the barn.  To support safety and health, facility use will be limited to one person at a time. Development of signage and procurement of hand sanitizer/cleaning supplies is underway.  The laundry room will be cleaned daily.
Open the bathrooms/showers (barn only).  Public showers and bathrooms will become open shortly as part of the public swimming pool openings which the State will soon permit.  CMCBOH confirms this ability can also be used to enable opening our facility (the CMCBOH did recommend opening one building for this purpose).  We limit the use to one person at a time each in the men's and women's bathrooms.  Development of signage and procurement of hand sanitizer and cleaning supplies is underway.  The toilets/showers will be cleaned daily.Barn.  Open the barn for light work, use of tools, access to lawnmowers, etc.  Selected people have keys and this approach reflects reverting to past practices with emphasis on social distancing.
Tabernacle. Consistent with past timing of our annual opening of the Tabernacle in the latter half of June (after the worst of the pollen season!), we will remove the curtain around the Tabernacle.  Signage and hand sanitizer will be made available.  During 2020 camp, please focus on prayer and individual devotions but not services with larger groups.  Note that the Tabernacle becomes a second place of prayer in addition to the outdoor Chapel (where tick spray has been completed for health and safety).  With this action, the Tabernacle remains the visible and central feature of our spiritual life at camp.
These changes will be implemented during the weekend of June 20th and 21st.