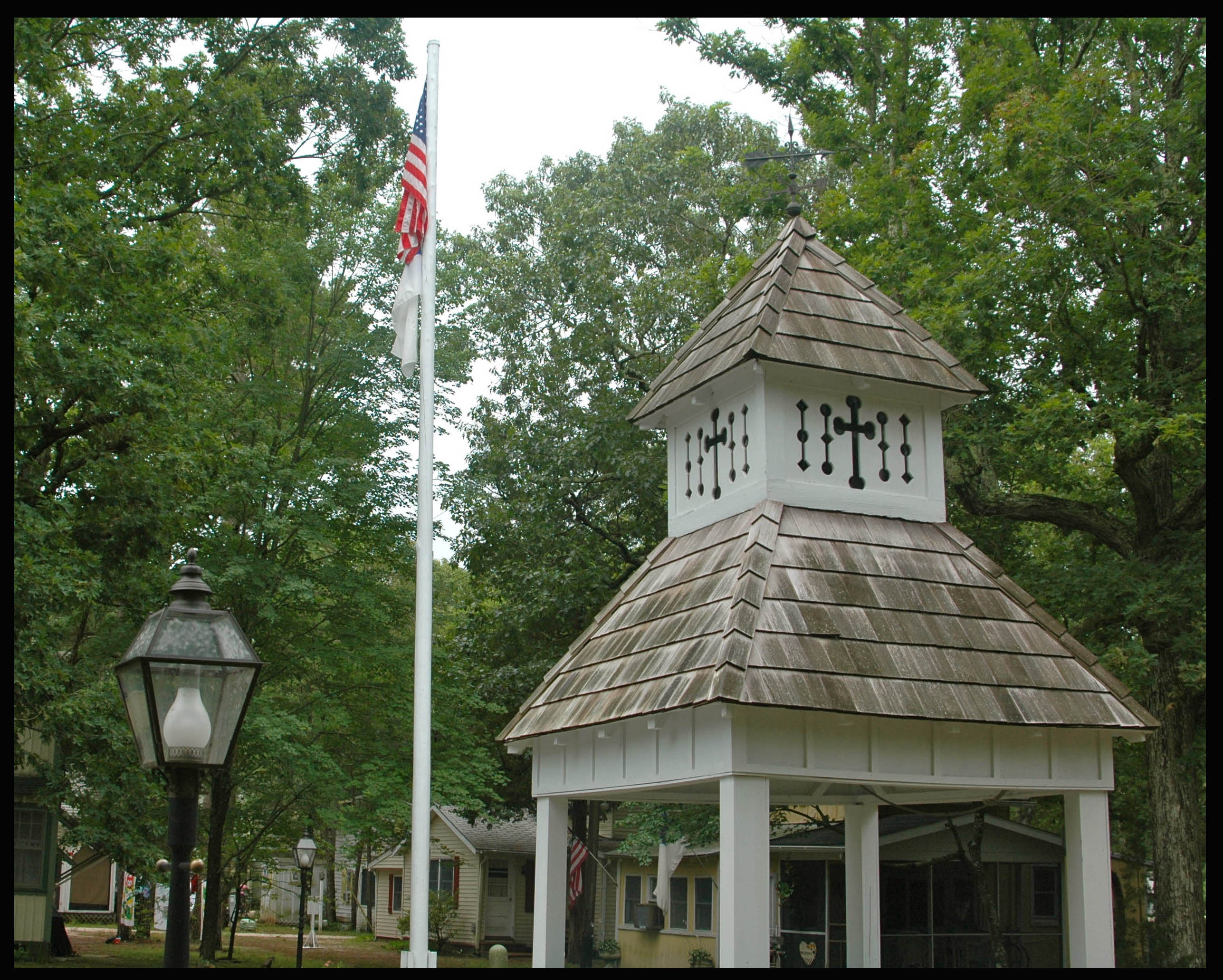 "Seaville & Salvation" – South Seaville Camp Meeting
Sunday, July 16th – Sunday, July 30th, 2022
Founded in 1863 and to this day, deeply rooted in the Methodist tradition, SSCM is situated in the grove amid the inspiring backdrop of nature.
---
Memorial Flowers & Beautification Committee
To place memorial flowers in the Tabernacle during Camp Meeting, please contact Cindy Davis at (201) 396-8428 or drop by Cottage #44 during Camp Meeting. Checks should be made out to "South Seaville Camp Meeting" with "Memorial Flowers" on the memo line.
To get involved with the Beautification Committee (formerly the Garden Club), please contact Bill Wert at (856) 217-2986. Helpers are always welcome. Checks in support of their projects should be made out to "South Seaville Camp Meeting" with "Beautification Committee" on the memo line.
---
Sunday Dinners (noon)

Dinner will be served on Sundays following Morning Service. Reservations required. Call Marjie Hammond at (609) 828-2146 to save your seat.
---
Ice Cream

The Uarda Betts Ice Cream Parlor will be open every night following the evening service under the direction of Marcia Caldwell.
---
Nursery

Nursery – provided in Wright Hall during our 10:30 am and 7:30 pm Sunday services; 9:30 am Bible Studies each weekday; and 7:30 pm Evening Worship Services each weeknight.
---
Children and Youth

Children and Youth Programs: held each weekday at 9:30 am.
Grades K-2: Wright Hall
Grades 3-5: Howe Hall
Grades 6-12: Cox Center